Adler Pollock & Sheehan P.C.
Adler Pollock & Sheehan P.C. has long-standing and varied experience in the area of sports law. We served as outside general counsel to the former World Boxing Organization..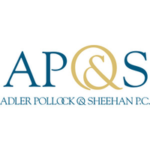 Akerman is a client-driven enterprise, recognized by Financial Times as among the most forward thinking law firms in the industry. We are ranked among the top 100 law firms in the United States, with a reach that extends across the Americas and globally.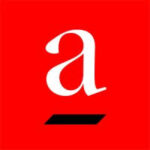 Founded in 1942, Arent Fox LLP is internationally recognized in core industries where business and the law intersect. With more than 430 lawyers and professionals, the firm provides strategic legal counsel and multidisciplinary solutions to a global roster of corporations, governments, and trade associations.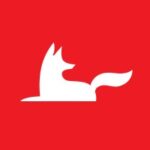 Bailey Glasser is a national law firm with numerous sports law practices, including Title IX, Name, Image & Likeness, esports/DFS, and more. Our sports attorneys include a former professional basketball player, former Division I athletes, corporate and intellectual property lawyers, esports and app development attorneys, financial professionals (including a tax attorney and CPA), Title IX trailblazers, and more.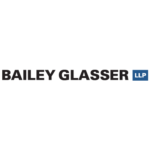 For almost as long as professional and amateur sports have been enthralling fans, owners and athletes, BakerHostetler has been on the front lines of these dynamic businesses.
Boies Schiller Flexner is a firm of internationally recognized trial lawyers, crisis managers, and strategic advisors known for our creative, aggressive, and efficient pursuit of success for our clients.
Bond is a full-service law firm with 250 lawyers, and offices across New York State as well as offices in Naples, Florida, Kansas City and Boston. The collegiate sports practice is the nation's premier practice group for the representation of colleges and universities in NCAA rules compliance…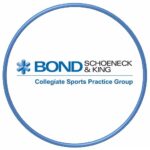 Breazeale, Sachse & Wilson LLP
Established in 1928 in Baton Rouge, Breazeale, Sachse & Wilson, L.L.P. ("BSW") is one of the oldest law firms in the state of Louisiana. We take great pride in our long history of client service. With more than 70 attorneys, the firm is among the largest firms in the state and one of the larger…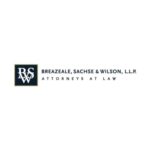 With 130+ attorneys and six offices, Bricker & Eckler is one of the midwest's leading law firms. The firm represents a wide variety of clients, with particular strength in the public sector, health care, financial services and energy industries in Ohio and beyond.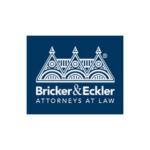 At Brown Rudnick, we combine ingenuity with experience to achieve great outcomes for our clients. We deliver partner-driven service; we incentivize our lawyers to collaborate in the client's best interest; and we put excellence before scale, focusing on industry-driven, client-facing practices where we are recognized leaders.
Bryan Cave Leighton Paisner LLP
With over 1,400 lawyers in 30 offices across North America, Europe, the Middle East and Asia, Bryan Cave Leighton Paisner LLP is a fully integrated global law firm that provides clients with connected legal advice, wherever and whenever they need it.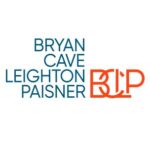 Cadwalader, Wickersham & Taft LLP
Cadwalader, Wickersham & Taft LLP, established 230 years ago, is a top-tier transatlantic law firm that provides best-in-class legal counsel to the world's leading financial institutions, corporations and funds. With offices in New York, London, Charlotte, Washington and Dublin, Cadwalader's over 400 transactional and litigation attorneys are focused on providing value-driven guidance that addresses the full range of clients' commercial and regulatory risks and business opportunities while anticipating their future needs.
Church, Church, Hittle and Antrim
Church Church Hittle + Antrim is a full-service law firm with a wide breadth of practice areas that services clients nationwide. We have the skills, expertise and team to address a multitude of issues that clients face. While many firms take a niche approach to sports practice, we have built a well-balanced group that provides a full range of litigation, corporate/transactional, intellectual property, labor and employment, and other services to our sports clients.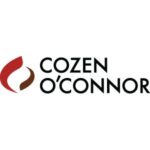 Davis & Gilbert LLP is a strategically focused, full-service mid-sized law firm of more than 130 lawyers. Founded over a century ago and located in New York City, the firm represents a wide array of clients – ranging from start-ups to some of the world's largest public companies and financial institutions…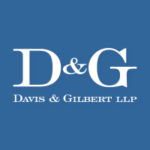 DLA Piper is a global law firm with lawyers located in more than 40 countries throughout the Americas, Europe, the Middle East, Africa and Asia Pacific, positioning us to help clients with their legal needs around the world.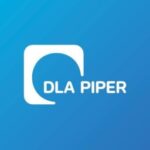 Drew Eckl & Farnham is a full-service law firm that offers deep litigation experience, strategic corporate and transactional counsel, and practical legal advice to clients throughout the United States and abroad. Our approach to practicing law is to resolve each new legal matter as expeditiously and efficiently as possible.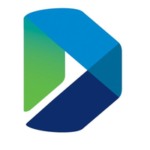 The needs of the private client are both pointed and diverse. While you require the advanced skills of a specialist, you also have diverse needs that must be understood and integrated by your lawyer. With its broad base of multi-degreed, multi-disciplinary attorneys, Duggan Bertsch is uniquely positioned in the legal space to best serve the needs of private clients.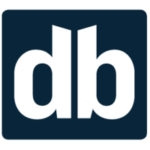 Faegre Drinker Biddle & Reath LLP
Faegre Drinker is a top 50 firm designed for clients. With more than 1,300 experienced attorneys, consultants and professionals in 22 locations across the United States, United Kingdom and China, we have the strength to solve your most complex transactional, litigation and regulatory challenges wherever you need us.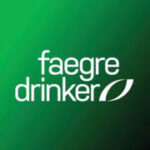 Fenwick provides comprehensive legal services to ground-breaking technology companies at every stage of their lifecycle — and the investors that partner with them. The firm's clients include leading innovators in the sports, fitness, consumer, media, digital health and wellness, games, and esports industries. For more than four decades, Fenwick has helped some of the world's most recognized companies become and remain market leaders. For more information, please visit fenwick.com.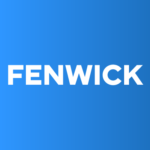 With over 500 attorneys across the country, Fisher Phillips connects employers with labor and employment talent to help them navigate unprecedented workplace disruption.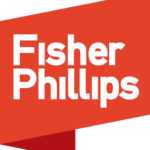 Foley is one of the leading law firms in the United States. Consistently ranked among top-tier practices, we provide an unmatched level of client service, innovation, and value — all tailored to meet your specific needs.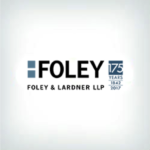 Fox Rothschild is a 1000-lawyer national law firm with 29 offices coast to coast. Our attorneys counsel a variety of athletes, regional and national sports teams, arena operators, governing bodies and leagues, collegiate athletic associations, athletic foundations, sponsors, media organizations and other industry players. Many of our attorneys have personal experience as athletes, performers and agents that fuels their intimate knowledge of the industry.
Frankfurt Kurnit Klein + Selz PC
Founded more than 40 years ago as a boutique law firm servicing the entertainment and arts communities, Frankfurt Kurnit now provides the highest quality legal services to clients in a wide range of industries and disciplines worldwide.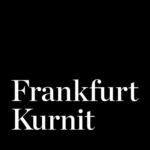 Freeman | Lovell is an innovative law firm that works with bold visionaries who pull off the impossible every day. The firm employs over 20 experienced attorneys licensed in over 15 jurisdictions across the United States with one vision in mind: helping entrepreneurs accomplish their dreams.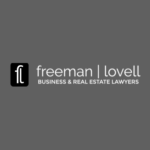 Geragos & Geragos, APC, is a boutique law firm focusing on complex civil litigation and criminal defense, with offices in downtown Los Angeles and New York. For more than 50 years, GERAGOS & GERAGOS has fought for the rights of clients in criminal law and civil law litigation matters.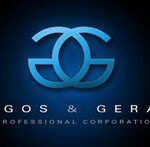 Our Sports & Recreation attorneys engage in a unique, international practice, representing sports and recreational facilities throughout the United States and the Caribbean. We represent, or have represented, a large variety of recreational facilities and operators, including, among others, ski areas (winter and summer operations), ice arenas, parasail operators, jet ski operators, rock climbing facilities…
Gibson, Dunn & Crutcher LLP
Gibson Dunn is a full-service international law firm that advises on the most significant transactions and complex litigation around the world. Consistently achieving top rankings in industry surveys and major publications, Gibson Dunn is distinctively positioned in today's global marketplace with more than 1,400 lawyers…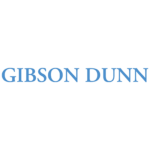 Global Sports Advocates, LLC
Global Sports Advocates, LLC is an international law firm devoted to the protection of athletes' rights, the delivery of trusted advice on sports regulation and policy and the management of crisis situations. Paul J. Greene, the founder of Global Sports Advocates, is recognized by Who's Who Legal and Chambers USA as one of the world's leading lawyers for Sports Law.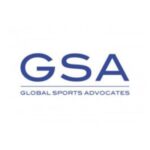 Success requires not only a winning team, but also an understanding of the laws, rules, and regulations covering the ever-changing college athletics landscape. Goulston & Storrs' College Sports Law Practice represents and advises colleges, universities and athletic conferences in such diverse areas as reopening in the wake of COVID-19…
Goldberg Segalla is a national civil litigation firm with 20 offices in 10 states spanning major metro markets across the U.S., providing strategic coverage wherever our clients do business. As a firm of experienced litigators and trial attorneys, our capabilities span business and commercial disputes, employment and labor, insurance coverage, product liability, and more.
Greenberg Glusker's Sports Group represents professional sports franchises, athletes and sports-related businesses. The Group is comprised of skilled attorneys from multiple practice groups within the firm, including: Bankruptcy, Corporate, Entertainment, Emerging Technology & New Media, Employment, Intellectual Property, Litigation, Real Estate, Taxation, and Trusts & Estates.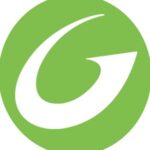 Greenberg Traurig, LLP (GT) has approximately 2200 attorneys in 40 locations in the United States, Latin America, Europe, Asia, and the Middle East. GT has been recognized for its philanthropic giving, diversity, and innovation, and is consistently among the largest firms in the U.S. on the Law360 400 and among the Top 20 on the Am Law Global 100. The firm is net carbon neutral with respect to its office energy usage and Mansfield Rule 3.0 Certified.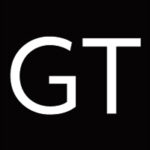 Greenspoon Marder LLP is a full-service law firm with over 200 attorneys and more than 20 office locations across the United States. With operations from Miami to New York and from Denver to Los Angeles, our firm attracts some of the nation's top talent in key markets and innovation hubs.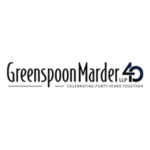 Founded in 1856, Harris Beach and its subsidiaries provide legal and professional services to clients across New York state, as well as nationally and internationally. Harris Beach is among the country's top law firms as ranked by The National Law Journal and ranks as a BTI Elite law firm based on in-depth interviews of more than 600 corporate counsel at the world's largest and most influential companies.
Haynes and Boone, LLP is one of the American Lawyer top 100 law firms, with more than 600 lawyers in 18 offices and 40 major legal practices. We are among the largest firms based in the United States. Our growth has been driven by our client service strengths, especially our problem-solving acumen and our ability to collaborate with clients.
Focused on Sports Law, Entertainment Law, Intellectual Property Law, Transactions and Civil Litigation.
We feature a complete roster of sports lawyers focused on the myriad corporate, real estate, tax, litigation, intellectual property and government relations concerns that arise in the sports industry. Our work spans league and team formation and operation, arena and stadium financing and development, naming rights, sponsorships and media rights transactions, team acquisitions and investments, and a wide range of ancillary concerns.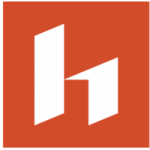 Holland & Knight's sport law attorneys rely on decades of industry specific experience and the platform of a top tier international law firm to provide our clients holistic support as they navigate the rapidly evolving areas of intercollegiate sports.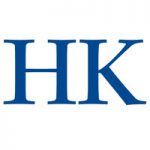 Hogan Lovells is a bold and distinctive global law firm providing valuable solutions for clients, with a particular focus on the sports, media, and entertainment space. With more than 2,600 lawyers spanning 47 offices in more than 24 countries, we understand and work together with you to solve the toughest legal issues in major industries and commercial centers around the world.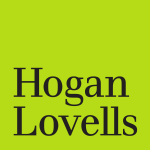 Our sports venue team structures, negotiates and documents deals for clients across the United States. Husch Blackwell's arena and stadium experience spans MLB, NBA, NHL, MLS and NFL venues, as well as USL and Minor League Baseball, giving us the industry knowledge, contacts, insight and skills to steer clients through these politically-charged projects with a steady hand and seasoned perspective.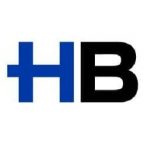 Ifrah Law is a passionate team of experts that understands the importance of listening to and addressing specific concerns of clients – when facing the heat of a federal investigation or the ire of a business competitor.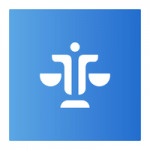 Comprised of attorneys with practical experience in the sports arena, our Collegiate and Professional Sports Practice Group is uniquely situated to serve the diverse needs of collegiate and professional sports entities. Our attorneys understand the fast-moving, high stakes issues affecting the realm of sports and athlete management.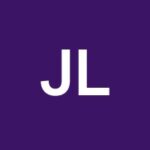 Jackson Walker's sports attorneys have played an important role in shaping the sports industry. Recognized by U.S. News-Best Lawyers® among the leading sports lawyers in the country, we offer clients first-hand knowledge of the complex facets of the industry and are committed to working with them to evaluate opportunities, identify potential issues, and plot strategies for the future.
Jenner & Block is a law firm with global reach, with offices in Chicago, London, Los Angeles, New York, and Washington, DC. The firm is known for its prominent and successful litigation practice and experience handling sophisticated and high-profile corporate transactions.
K&L Gates is a fully integrated global law firm with lawyers located across five continents. The firm represents leading multinational corporations, growth and middle-market companies, capital markets participants and entrepreneurs in every major industry group as well as public sector entities, educational institutions, philanthropic organizations and individuals.
Kennyhertz Perry is a full-service, Kansas City-based boutique business and litigation law firm representing clients in various industries, including the higher education and collegiate sports industries.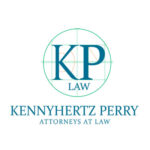 The Lanier Law Firm is changing the approach to client care. Founded in 1990 by Mark Lanier, The Lanier Law Firm is committed to addressing client concerns with effective and often untraditional solutions. With more than 60 attorneys, our firm represents a broad array of clients from our offices in Houston, New York, and Los Angeles.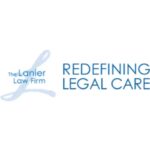 Lewis Brisbois' Entertainment, Media & Sports Practice is a multidisciplinary, full-service team serving individuals and institutions. Our attorneys are highly skilled and experienced in all facets of the entertainment, media, and sports universe, including motion pictures (features and documentaries), television (scripted and non-scripted), intellectual property (copyrights and trademarks), digital media, literary publishing, podcasts, music recording and publishing, live entertainment, digital media, and branded entertainment.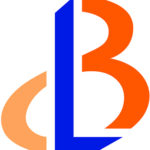 Lightfoot, Franklin & White
Lightfoot, Franklin & White is a litigation boutique with roots in Alabama but a strong reach across the U.S. As a firm, we are dedicated to solving our clients' problems, specializing in litigation, compliance and investigations.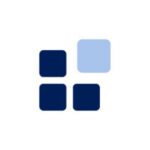 Loeb & Loeb LLP has one of the largest interdisciplinary teams of entertainment, corporate, music, sports and technology attorneys in the world. Drawn from practices across the firm, our sports lawyers are deal-makers, problem-solvers, litigators, and trusted legal and business partners for individuals and organizations of every kind, in matters touching every corner of today's sports universe.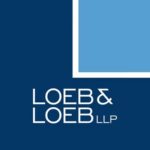 The attorneys of Lyons & Simmons, LLP are committed to protecting the rights and best interests of coaches fired without proper cause or without proper investigation into "for cause" allegations.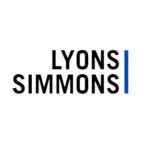 Miller Canfield is a full-service global law firm. Headquartered in Detroit since 1852, the firm has more than 220 lawyers practicing in all major areas of law and 18 offices in six countries, Miller Canfield is among the 200 largest law firms in the U.S. Our lawyers are recognized by the most prestigious legal referral guides and organizations around the world…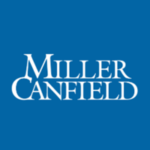 Mintz understands from experience the legal complexities associated with the businesses of sports and entertainment. Practitioners in the firm's Sports & Entertainment Practice have earned and received recognition and awards for client-centered service and a practical approach to solving problems.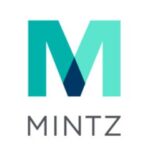 Montgomery McCracken's Catastrophic Sports Injury Defense Practice Group has a national reputation for its successful representations of colleges, universities, and health care professionals in high-exposure sports-injury cases. We have achieved favorable results time and again for our clients in such matters, including in landmark traumatic brain injury (TBI) and heat stroke matters and other high-profile sports-injury cases.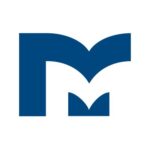 Morgan, Lewis & Bockius LLP
From 31 offices in the United States, Europe, Asia, and the Middle East, Morgan Lewis provides comprehensive transactional, litigation, labour and employment, and intellectual property legal services to clients of all sizes across all major industries. The firm's regulatory and industry focused practices help clients address legal, government, and public policy challenges.
Moritt Hock & Hamroff LLP
Moritt Hock & Hamroff LLP is a full service, AV-rated commercial law firm with 21 areas of practice and 80+ attorneys. Based in New York , the firm has offices on Long Island and in New York City as well as in Florida and provides a wide range of legal services to businesses, corporations and individuals worldwide.
Munck Wilson Mandala, LLP
Munck Wilson Mandala's skilled advisors have worked in the sports industry as coaches, athletes, and advisors. We understand the transactions, negotiations, and conflicts that arise in this highly competitive and dynamic industry. Whether we are guiding clients through a crisis, instituting better business practices, or developing careers for coaches and athletes, MWM has a wealth of sports law experience and resources to assist our clients.
Nelson Mullins Riley & Scarborough LLP
Nelson Mullins is an AmLaw 100 firm of 850+ attorneys and professionals across 25 offices in 11 states serving clients in more than 100 practice areas. Our clients range from Fortune 500 companies to private equity and venture funds and portfolio companies to emerging growth companies and start-ups.
The sports industry is big business. Outside the lines, these businesses face the same challenges confronting industries globally – regulatory uncertainties, reputational threats in the courtroom, data privacy worries, new and disruptive technologies and the complexities of largescale financial transactions.
For years we've supported major players in this rapidly evolving space. Our cross-practice teams advise some of the most influential sports business leaders in the world, as well as the disruptors reshaping the sports experience.
Ogletree Deakins is one of the largest labor and employment law firms representing management in all types of employment-related legal matters. Ogletree Deakins has more than 900 attorneys located in 53 offices across the United States and in Europe, Canada, and Mexico. The firm represents a diverse range of clients, from small businesses to Fortune 50 companies.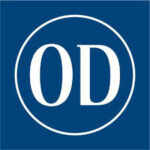 PARRON LAW ® | Entertainment & Sports
Internationally recognized law firm PARRON LAW ® | Entertainment and Sports provides legal and business affairs counsel to some of the world's leading sports, entertainment and media companies and organizations, as well as to world famous athletes, artists and celebrities. The firm's founder and principal attorney Ivan Parron ® has over twenty-five years' experience as a transactional lawyer and senior executive within the sports, entertainment and media industries.
Our objectives are, by pooling our energies, talents and resources, to achieve the highest order of excellence in the practice of the art, the science and the profession of the law; through such practice to earn a living and to derive the stimulation and pleasure of worthwhile adventure; and in all things to govern ourselves as members of a free democratic society with responsibilities both to our profession and our country.
Polsinelli is an Am Law 100 firm with 900 attorneys in 21 offices nationwide. Recognized by legal research firm BTI Consulting as one of the top firms for excellent client service and client relationships, the firm's attorneys provide value through practical legal counsel infused with business insight, and focus on sports, mergers & acquisitions, health care, financial services, real estate, intellectual property, corporate, labor and employment and business litigation.
Power & Cronin is a business and litigation firm in the Chicagoland area practicing in: corporate law, employment & labor law, sports law and workers compensation defense. The firm's attorneys provide a variety of skill sets, experience and the ability to provide comprehensive legal representation to our clients.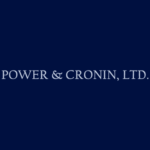 Pillsbury Winthrop Shaw Pittman LLP
Pillsbury Winthrop Shaw Pittman LLP is an international law firm with a particular focus on the technology & media, energy, financial, and real estate & construction sectors. Recognized as one of the most innovative law firms by Financial Times and one of the top firms for client service by BTI Consulting, Pillsbury and its lawyers are highly regarded for their forward-thinking approach, their enthusiasm for collaborating across disciplines and their authoritative commercial awareness.
Proskauer is 725+ lawyers serving clients from 12 offices located in the leading financial and business centers in the Americas, Europe and Asia. The world's leading organizations, companies and corporations choose us to be their representatives in their most critical situations. Moreover, they consider Proskauer a strategic partner to drive their business forward. We work with asset managers, major sports leagues, Fortune 500 companies, entertainment industry legends and other industry-redefining companies.
Ricci Tyrrell Johnson & Grey
The lawyers at Ricci Tyrrell bring to its clients years of national trial experience, defending sports and entertainment teams and venues, global product manufacturers, iconic retailers, and their insurers. The Firms has offices in Philadelphia (headquarters), Pittsburgh, New Jersey and New York. We defend cases for our clients on a national basis and specialize in finding the right solution for each case, whether that means a trial or another approach.
Rifkin Weiner Livingston LLC
With offices located in Baltimore, the state capital of Annapolis and the Washington, D.C. metropolitan area, Rifkin Weiner Livingston LLC (RWL) provides an important link to Maryland's principal business, commercial and government centers.
Rimon PC is a highly selective international law firm consistently recognized for its excellence, innovation, and teamwork throughout its 35 offices in eleven countries and four continents.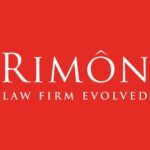 Robinson Bradshaw is a Carolinas-based law firm with national practices. We provide comprehensive legal services of the highest quality to businesses ranging from startups to Fortune 100 companies. Our ability to efficiently deliver excellent service is based on experience, teamwork and talent. In order to best serve our clients, we hire a diverse range of lawyers with both exceptional academic achievements and practical problem-solving skills.
Ropes & Gray is a preeminent global law firm with approximately 1,400 lawyers and legal professionals serving clients in major centers of business, finance, technology and government. The firm has offices in New York, Boston, Washington, D.C., Chicago, San Francisco, Silicon Valley, London, Hong Kong, Shanghai, Tokyo and Seoul, and has consistently been recognized…
Segal McCambridge has unique experience in the sports, recreation and entertainment industries, counseling clients on changing regulations and ever-evolving liability trends. We have advised a variety of sports, recreation and entertainment entities, including teams, leagues, venue owners and operators, recreation facilities, amusement parks, water parks family entertainment centers, festivals, equine-related entities, fitness facilities and camps.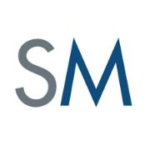 Sheppard, Mullin, Richter & Hampton LLP
Sheppard Mullin is a full-service Global 100 firm with more than 950 attorneys in 15 offices located in the United States, Europe and Asia. Since 1927, industry-leading companies have turned to Sheppard Mullin to handle corporate and technology matters, high-stakes litigation and complex financial transactions.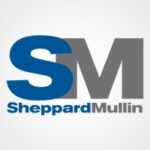 Shrader & Associates, L.L.P.
Whether you're facing down a stingy defendant Shrader & Associates has your back. We are known nationally for our dedication to our clients' causes and our aggressive approach in fighting for your best interest. We're not afraid to take cases to court.
Shumaker, Loop & Kendrick, LLP
Founded in 1925, Shumaker, Loop & Kendrick, LLP is a full-service business law firm with more than 260 lawyers, 50 paralegals, and 500 employees in its seven offices located in Toledo and Columbus, Ohio; Tampa and Sarasota, Florida; Charleston, South Carolina; Charlotte, North Carolina, and Bloomfield Hills, Michigan.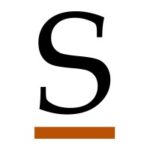 Sidley is an elite global law firm with nearly US$3 billion in revenue powered by lawyers who practice at the highest level of the profession. Backed by 157 years of experience, we deliver superior service to a high-caliber group of market-leading clients worldwide, while placing a premium on collaboration and diversity.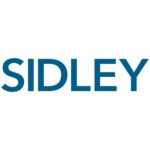 Skadden, Arps, Slate, Meagher & Flom LLP and Affiliates
Serving clients in every major financial center, Skadden is one of the world's leading law firms, with 22 offices, more than 1,700 attorneys and 50-plus practice areas. The firm's diversified practice enables it to offer solutions to the most challenging legal issues in virtually every area of corporate law, providing the specific legal advice clients need to compete most effectively in a global business environment.
Sneaker Law Firm is a boutique business and intellectual property law and consulting firm dedicated to providing creative and innovative, cost effective solutions to its international and domestic based clients. The firm was founded and is managed by Zak Kurtz, a generalist with over 20 years of experience in the legal and business sides of sneakers and sports. Sneaker Law Firm is an industry leaders bringing legal services to creatives, entrepreneurs, small businesses and start-ups and specializes in contract negotiations…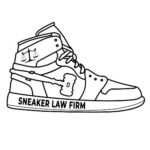 Spencer Fane Higher Education attorneys help public and private universities and colleges successfully resolve the complex legal issues unique to this industry. Working closely with boards of trustees, CEOs, athletic directors, and general counsel, we tailor solutions that help clients further their mission, goals and interests.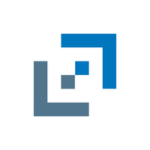 Stahler Sports & Entertainment Law LLC
Founded in Miami & based out of Orlando, Stahler Sports & Entertainment Law LLC (SSEL) represents sports, entertainment, & business clientele offering various legal services, including: contract negotiations, drafting, & review, business entity formations & maintenance; trademarks & copyrights; name, image, & likeness (NIL); civil litigation; general family law/probate; & circuit civil mediation.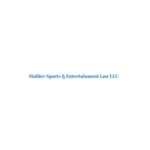 Stinson LLP collaborates with clients ranging from individuals and privately held enterprises to national companies and international public corporations. Our accomplished attorneys leverage deep knowledge and experience to deliver practical guidance, helping clients minimize risks and realize opportunities. We take pride in our collaborative approach, our lasting relationships and our unique perspectives.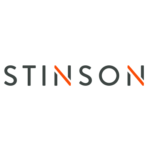 Thompson Coburn LLP is a full-service law firm with over 380 attorneys across 6 offices nationwide practicing in more than 50 areas of the law, including intellectual property, litigation, health care, financial services, business/ transactional, human resources, private client, real estate, sports, environmental, regulatory and lobbying and policy.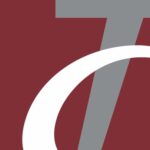 Vela Wood is a boutique corporate law firm with a local feel and a global impact. We focus our practice in the areas of M&A, Sports & Gaming, Venture Capital, and Corporate Transactions. We pride ourselves in building real relationships with our clients and partnering with them for the long-haul.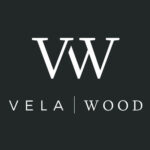 At Weber Gallagher, lawyers work collaboratively with clients to understand their legal and business needs and develop impactful results for them. The firm encompasses more than 105 legal professionals working interactively across nine offices in the Mid-Atlantic United States. Weber Gallagher provides legal counseling and representation to local, national, and international businesses, financial institutions, and insurance companies. With a strong commitment to excellent service and innovative solutions, and a dominant reputation, the firm has an exceptional ability to efficiently address clients' legal and business concerns, distinguishing Weber Gallagher from other law firms.
Willkie Farr & Gallagher LLP
Willkie Farr & Gallagher LLP provides leading-edge legal solutions on complex, business critical issues spanning markets and industries. Our attorneys have a deep understanding of the opportunities and legal challenges that can arise in the sports arena. Our team is experienced in domestic and international matters and stands ready to help clients navigate the ever-changing landscape of the sports world.
Wilson Elser, a full-service and leading defense litigation law firm (www.wilsonelser.com), serves its clients with more than 800 attorneys in 39 offices in the United States and one in London. It is also a founding member of Legalign Global, a close alliance of four of the world's leading insurance law firms, created to assist companies doing business internationally.
Major sports teams, venues and related amenities are valuable additions to any community. And can deliver an impactful revenue source as well as new dimensions to civic pride, local businesses, tourism, and their teams. Winstead is proud to have led, strategized, and negotiated some of the most iconic sports facility projects in the United States and has been a trusted advisor to many of the top sports venues in North America, having counseled numerous clients in early-phase project development and sports franchise acquisitions and investments.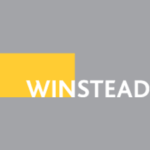 For more than 160 years, Winston & Strawn LLP has served as a trusted adviser and advocate for clients across virtually every industry. In that time, through careful growth and thoughtful fiscal management, we have built a law practice with tremendous breadth and a global reach.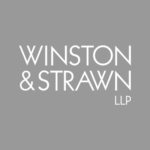 Womble Bond Dickinson (US) LLP
Womble Bond Dickinson is a transatlantic law firm with over 1,000 lawyers based in 31 U.K. and U.S. offices. The firm provides core legal services, including Commercial, Corporate, Employment, Pensions, Dispute Resolution, Litigation, Finance, Banking, Restructuring, Insolvency, IP…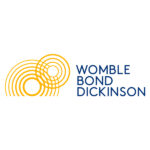 Yakovee Law, P.A. is focused on the transactions and licensing that support businesses primarily but not exclusively in the sports and entertainment industries. The firm's offices are in Miami and Los Angeles, and the firm's attorneys are licensed in California, Florida, Massachusetts, North Carolina, Wisconsin, New York, and the state of South Australia. We are a boutique, all-female firm. We care for each client's business as if it were our own.